I think Cosmo Blazer looks like a really fun set. As you may have noticed, it seems like they've given the pack a lot of cards that will be good for the casual Sneak Peak duels that will be happening this Saturday and Sunday. Of course, they're also releasing the Fire Fist archetype, those guys that, you know, reward you for playing with Snakes, Bears, and Bi – rd – ies.Those aside, the pack has some really cool cards that don't belong to an archetype that I'll be trying. Here are the top 5 cards I'll be looking for:



Aster Drawn
I like Aster Drawn because I have a fondness for Summoner Monk and Magical Exemplar. Both can special summon Aster Drawn easily, but Magical Exemplar can do it for free. It's a Spellcaster Sacred Crane, and I love me some drawing – Paw paw paw.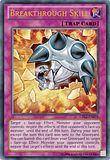 Breakthrough Skill
Unfortunately, this will be one of the major chase cards of the pack. It card works considerably well with Ninjas, Upstart Golden Ninja in particular. He can ditch it to Summon another Ninja from the deck. It would give Ninjas even more battlefield control.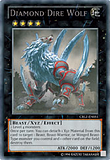 Diamond Dire Wolf
At the time of this writing, we're gearing up to do a Crystal Beast Podcast, and this card just seems like a perfect fit. It's even a Diamond, how funny is that? You can look forward to trying out Chain Dog in decks, since i can easily bring this out.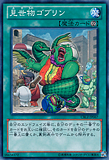 Exhibitional Goblin
This card fills a very simple void: banishing random cards from the deck. Sure there's Gold Sarc, but this can do it every turn. Maybe it will work with Chaos Zone or, one of my favorite cards, Soul Absorption.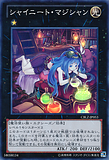 Shyneet Magician
Our first 2 LEVEL-1 Rank-1 monster that will go perfectly with my recent Infernity Randomizer attempts. The more activities they give the deck to do beyond "Draw-Set-End" is very welcome.