As I made mention to on the Karakuri Cast, here's some design ideas we had in mind for some T-shirts. Hope you like them!…
This one's a pretty simple idea. Just some of the staples of Yugioh.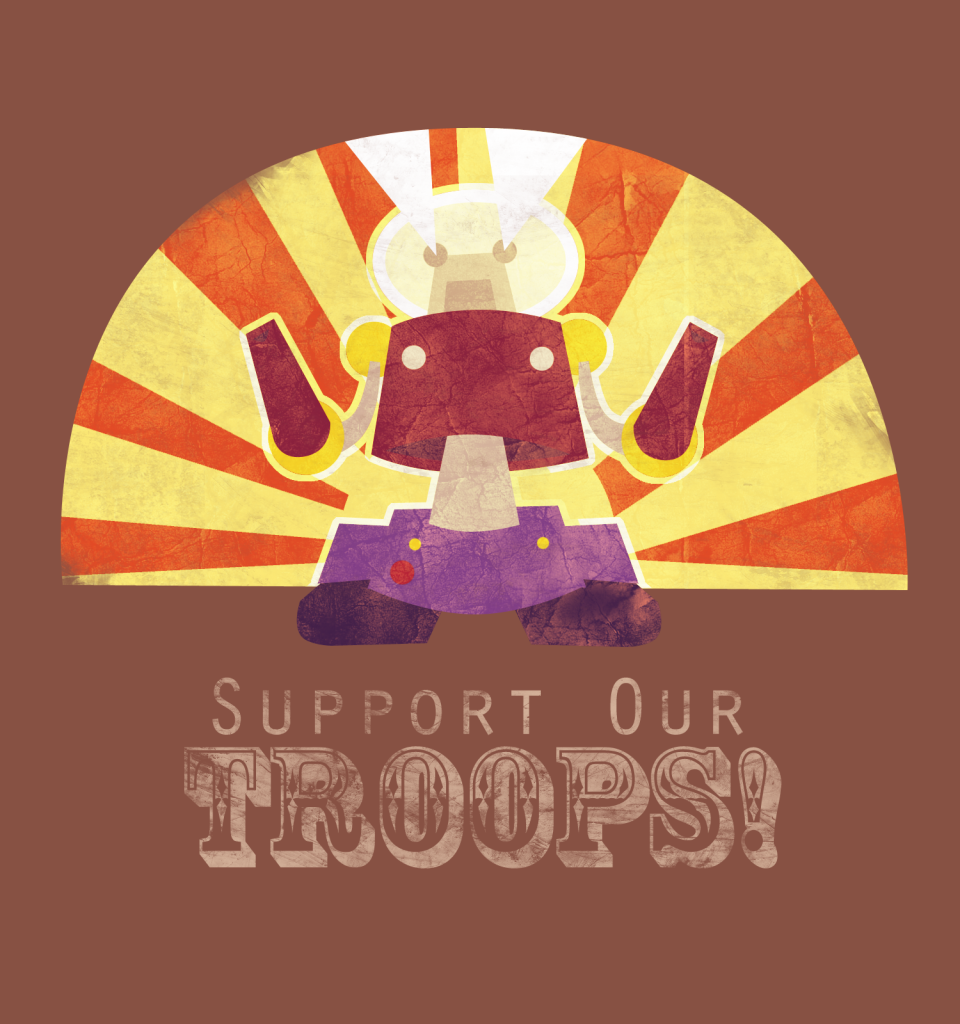 We alluded to this one earlier. It's supposed to look all "old timey" and propaganda-ish, I think it came out really cool.
EDIT: This is the second version of this image. I've fiddled with the colors and added an outline to make Card Trooper more visible.
This one's probably my favorite. It just ended up looking really nice and being clever.
Last is a super basic design that actually has our name on it with an adorable Key Mace!
So tell us what you think! Input is greatly appreciated.