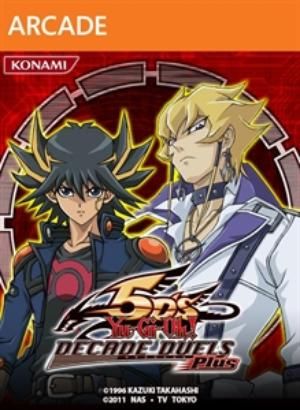 We all know, a game that features XYZ monsters is long overdue. Konami has been surprisingly lacking in this area of their money making business, not even Japan's customary special treatment could give them anything other than Tag Force 6, and that only had a handful of XYZ Monsters,  like Wind-ups without Tour Guide, and Evols without Dolka.
Over at the official, official, Konami Site, Yu-Gi-Oh! Decade Duels Plus was (re-)announced yesterday. Why it wasn't also announced on the Yugioh TCG website, a place where people actually go, doesn't bode well. On top of that, this "game" was supposed to have released Nov 2012, but disappeared.
Here's a breakdown of what we're getting with Plus:
Available on the Xbox Live Marketplace and Playstation Network for $9.99 (800 MS points).
Voice/Text Chat, with online multiplayer support for Standard and Tag Duels.
Game play customization for User-Created rules.
The usual online fan-fare (Quick Match, Rank Match, Custom, and Leader Boards).
"Over 2,000 playable cards, including cards featured in Yu-Gi-Oh! Classic, GX and 5D's Decks."
"Hundreds of additional cards and packs for purchase…"
Anyone who owns the previous Decade Duels (360 only) will be able to download Plus for free. This, unfortunately, appears to be an expansion to that long forgotten game. It looks like we won't be getting any XYZ monsters when this game launches. Instead, it looks like Konami might instead be adding them as DLC.
Decade Duels Plus seems like filler material until they release the next World Championship game for the 3DS. With no XYZ monsters, an important feature to anyone playing Yu-Gi-Oh currently, I can't take this game seriously. If they do release XYZ monsters as DLC, then we'll be forced to buy them in chunks and packs, working our way through more fodder. We're supposed to build our decks, our strategies, not our games.